Background & Information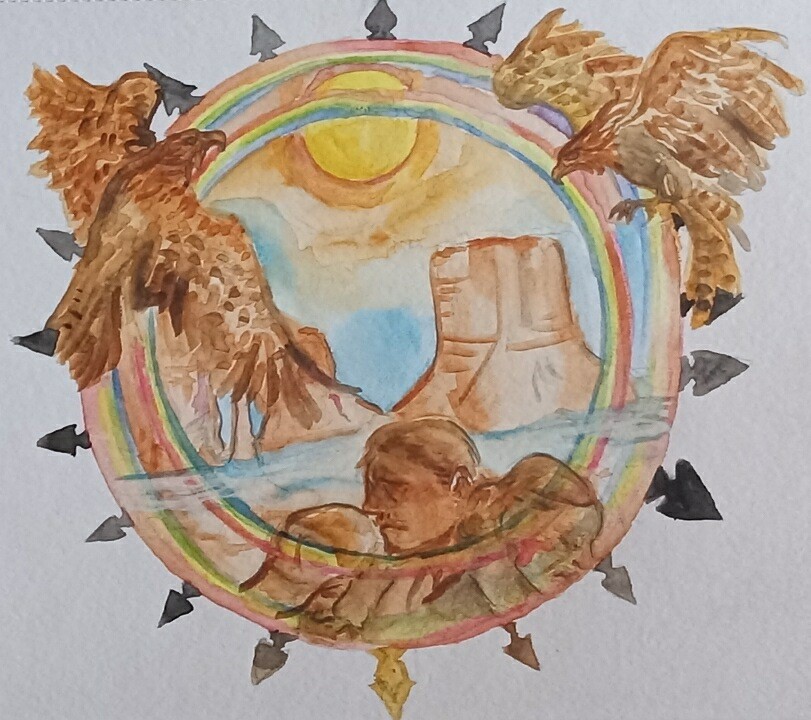 The AHCCCS Office of Inspector General and the Arizona Attorney General's Office became aware of potential fraudulent billing practices, including significant increases in billing for outpatient behavioral health services. These circumstances triggered a multi-agency review and investigation of potential fraud, waste and abuse. This led AHCCCS to connect the irregular billing of these services with alleged fraudulent activity targeting Indigenous peoples, primarily Navajo individuals. Some of the practices included billing for services not provided, and "ghost billing" (using personally identifying information for individuals for whom services were not provided). This investigation has been ongoing since 2019.
The way the scheme works is that operators recruit Native Americans to enter their facilities as in-patient or out-patient clients and then bill AHCCCS for treatment that is partially or never provided. The degree of fraud varies by provider. Some providers partially delivered the services they billed for; others fed tribal members' addictions in order to keep them under control and as clients. Operators or associates of the fraudulent providers are believed to have targeted unhoused, low-income, alone, or intoxicated Tribal Members and transported them to fraudulent facilities after promising to provide food, housing and access to care. Perpetrators target Tribal Members on Tribal Lands, border towns and in urban areas like Phoenix. Family and friends of the victims often don't know what's happened and file missing person reports. Some have died in the facilities and others have suffered severe mistreatment.
On Tuesday, May 16, at a Press Conference in Phoenix, AZ, Arizona Governor Katie Hobbs and Attorney General Kris Mayes joined the AHCCCS Office of Inspector General to announce a crackdown on Medicaid fraud by payment suspensions to 102 providers. The agency expects more suspensions in the coming months as the investigation continues. The Arizona Attorney General's Healthcare Fraud and Abuse Section, Federal Bureau of Investigation, U.S. Department of Health and Human Services, U.S. Attorney's Office, and the Internal Revenue Service are involved in the investigation.
The investigation has resulted in 45 indictments and the seizure or recovery of $75 million, but the scope of financial loss is expected to be in the hundreds of millions of dollars. Over the past few years, AHCCCS payments for outpatient behavioral health services ballooned from $53 million in fiscal year 2019 to $668 million in fiscal year 2022. AHCCCS suspended or terminated payments to another 49 providers earlier this year and with its May 15 action has suspended or terminated more than 200 providers in total since late 2019. Arizona Attorney General Kris Mayes has referred to this as "one of the biggest scandals in the history of the state of Arizona." Governor Hobbs has authorized a full, third-party audit of claims dating back to 2019. Navajo Nation Attorney General Ethel Branch and Navajo Division of Social Services Executive Director Thomas Cody joined other Arizona Tribal leaders in providing remarks at the May 16 Press Conference.
In response to the AHCCCS suspension notices sent to the 102 providers on May 15 which terminated payment to those entities, it is expected that those providers will no longer be able to pay for the housing of their patients, and so it is expected that those patients will be displaced by evictions. The housing for patients is not uniform. Some are housed in hotels. Others are housed in individual homes (including through Airbnb). Others are in an entire neighborhood filled with patients.
The expected displacements are estimated to include over 900 Navajos affiliated with the Navajo Rehabilitation and Behavioral Health Administration. However, the number of Native patients at issue could range from 5,000 to 7,000. The majority of these individuals are expected to be Navajo.
AHCCCS (through Solari, their contractor) is working with its network of health plans, tribes, behavioral health partners, and other state agencies to mobilize a coordinated transition of care plan for affected members and connect them with resources or services they may need, such as a dedicated hotline at 2-1-1, Option 7 for individuals who have been impacted by the closure of a sober living home or residential facility, and coordination of immediate housing, transportation, and needed health services related to a provider closure.
In response to the enforcement actions against predatory rehabilitation facilities, the Navajo Nation stood up Incident Command headquarters for Operation Rainbow Bridge in Phoenix. It includes field teams and technical teams to assist in transitioning displaced Navajo tribal members to legitimate service providers or back home to the Navajo Nation.